Electric Repair in Springfield, TN 37172
Need Electric Repair in Springfield, TN?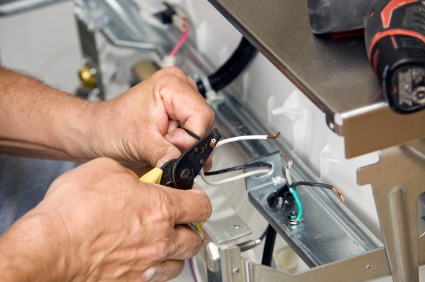 Barnes Electric Service has handled countless issues of electric repair in Springfield, helping homeowners and businesses remain safe and secure. No issues are too big or too small, and Barnes Electric Service knows how to handle Springfield electrical problems with the necessary care and speed.
Established in 1995, the skilled staff at Barnes Electric Service have built a reputation for professional service. Fully versed in national, Tennessee, and Springfield electrical codes for homes and buildings, our licensed Springfield electricians have the knowledge to diagnose problems fast, and get to work fixing any electric problem they come across. Faulty wiring, damaged outlets, broken appliances and electrical code repairs are all in a day's work for Barnes Electric Service's Springfield electricians.
Your electrical issues often need to be handled quickly. If a situation needs immediate attention, you need the local expertise of Barnes Electric Service to help out. Serving the region for years, Barnes Electric Service offers prompt service for any electrical problem in Springfield, TN. From large scale Springfield electrical issues to small, yet urgent, Springfield electrical repairs, Barnes Electric Service can troubleshoot and repair your electrical problem quickly.
Barnes Electric Service understands the value of reliable service, and works hard to maintain affordable prices. Our long list of Springfield customers agree that Barnes Electric Service's reasonable prices for Springfield electrical repair work are well worth the qualified attention. Avoid the DIY electric repair and call the pros at Barnes Electric Service - it's well worth it!
Electrical issues can be intimidating, but the staff at Barnes Electric Service are ready to help the residents of Springfield stay safe and sound. Equipped to handle any electric repair in Springfield, TN, Barnes Electric Service provides trained license Springfield electricians and prompt, affordable service. Call (615) 559-0181 today to get that Springfield electrical repair done.
---
WHAT CUSTOMERS ARE SAYING:
5 ★★★★★ - "All the reviews are true, great, fast service! Very pleased! Reviewed GFI panel, and circuit board in a hot tub, finding bad circuit board in tub. Found problem in minutes, two days before, service rep. for spa store couldn't find the problem after an hour!"
Jason Ausbrooks in White House, TN
---
"We Should've called Barnes First! We had a few light switches that were not working as a result of a bathroom remodel we'd done ourselves. We called one company who trouble shot for an hour and couldn't fix it, then gave us the run around about coming back. On the second day we called Barnes. They called before they came, they showed up earlier than they promised on a Saturday, wore booties inside our home and found the problem in less than 5 minutes! They also checked for problems we weren't even aware we might have, and changed outside floodlights for us. They already had the bulbs we needed in their van. Very Friendly, Very Prompt, Very knowledgeable. I would recommend them for any electrical repairs!"
Michael in Henderson TN
---
"Great referral. Had 4 calls with follow up calls and had my problem fixed."
J. N., Socker Repair in Brentwood, TN
---
5★★★★★ - "Barnes is the best experience in solving electrical problems. Their rating is a 10 because of their knowledge, professionalism, fee structure and fast service. I highly recommend them."
Jim Chase
2017-12-11
---
Call for FREE Electric Repair Quote
---
Electric Repair available in the following Springfield, TN zip codes: