Residential & Commercial Generator Installation
Three Reasons to Call Barnes Electric Service For Your Electric Generator Installation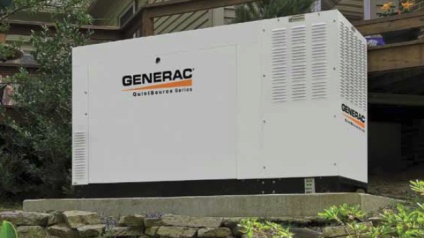 Licensed Electricians – Generators provide much needed back up power during an emergency or power outage. It's important to trust your generator install project to a licensed, trained professional. Barnes Electric Service has experienced electricians that know the ins and outs of your electrical system, and understand how to connect a generator for the most effective power back up.
Competitive Price – Generators are an excellent investment, and provide a valuable level of security in power outages. Setting up your own generator may be possible, but with reasonable installation prices and professional service, it only makes sense to call Barnes Electric Service. Ask about Barnes Electric Service's affordable prices on generator install jobs, including a wide range of services. Hire the professional installers at Barnes Electric Service to:
Permanent Generator Installation
Transfer Panel or Subpanel Installation
Manual Transfer Switches
Automatic Transfer Switches
Portable Generator Set Up
Safety Systems to Avoid Back Feeding
Back Up Power Assessment
Dedicated to Safety – Dealing with electricity can be extremely dangerous, and several circumstances and details must be attended to when handling a generator install. Barnes Electric Service will ensure that your generator is set up properly, avoiding any back feeding and other potentially fatal incidents. Fully insured and committed to your safety in any situation, Barnes Electric Service enforces strict training and applies tried and true techniques to all generator install projects.
Enjoy the peace of mind that back up power systems provide with a quality generator. Contact Barnes Electric Service to ensure your generator install project is handled by affordable, trained professionals dedicated to safety at every level. Call Barnes Electric Service at (615) 559-0181 today to arrange for a free quotation.